Learn from the most experienced instructors in the bay
Marco, a 6th degree black belt, is the most experienced instructor in the Bay Area who is still active in competition and his academy. Come see why people love our academy and instructors.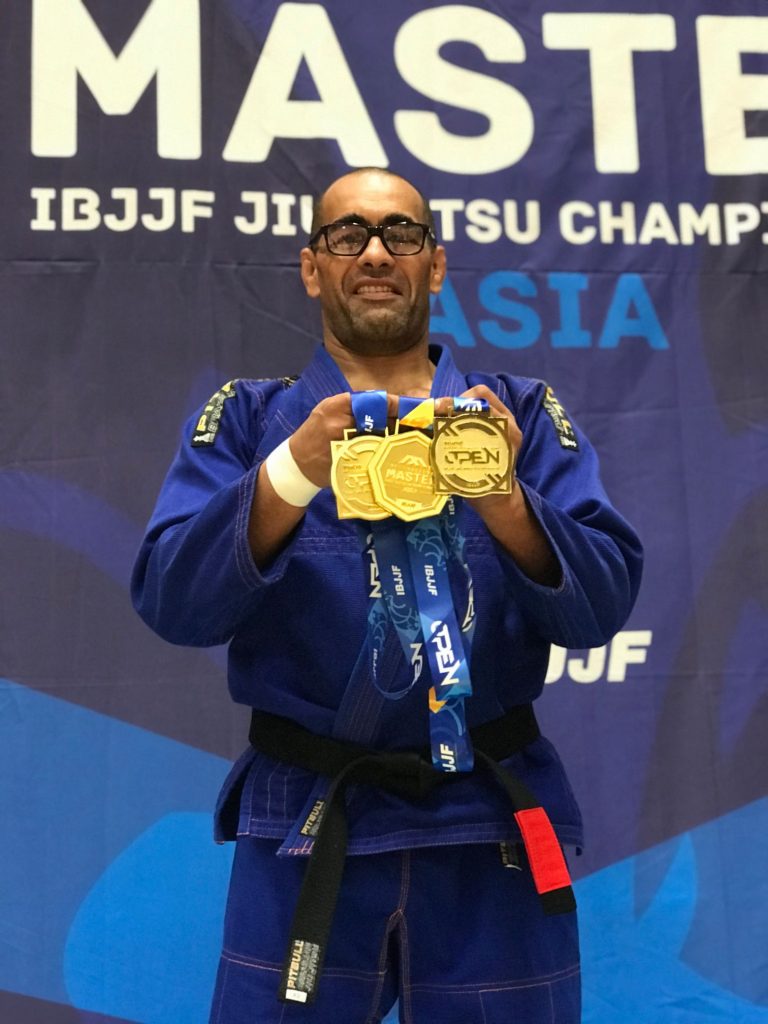 Marco began training Jiu Jitsu at 17 years old in his hometown of Teresopolis, Rio de Janeiro, Brazil under Pitbull headmaster Adilson Bitta Lima. Marco quickly grew to love the sport training three times daily and competing every weekend. Marco earned his black belt in 6 ½  years (the average is 8-10 years)  and became the first black belt under Bitta. As a black belt, Marco has competed in over 300 tournaments, earning more than 150 gold medals. After moving to the US in 2000, Marco briefly taught in New York, then moved to California in 2003 to open his own academy. Marco was the Pan American Champion in 2007 and 2008 and World NoGi silver medalist in 2010. As the academy grew, Marco shifted his focus to teaching and coaching and took a 8 year break from competition. He returned to competition in 2018 where he was the Heavyweight gold medalist at the Masters International Europe, double gold medalist at Masters International Asia and double gold medalist at the Tokyo Open. Marco now spends his time training and teaching with his wife, Christina and their son, Graham. Marco is currently a 6th degree black belt
Private lessons with Marco are $150/hr
Christina was first introduced to BJJ when she brought her then 4 year old son, Graham, to train with Marco. After watching Graham in kids' class for a few months, she tried a class and was hooked. She and Marco began dating shortly after and were married in 2015. A former Humane Investigator for San Mateo County, Christina left her job in 2017 to teach full time with Marco at the academy. Over the last 8 years, Christina has competed over 40 times, both nationally and internationally. She was the 2018 Pan American Champion, finished the 2018 season as the #1 ranked Master 1 Purple Belt and the 2019 season as the #3 ranked Master 2 Brown Belt. Christina is a Certified Personal Trainer with 4 years experience and is currently a brown belt, 4 degrees. Her 13 year old son, Graham, is a yellow & black belt.
Private lessons are Christina for $75/hr
For adults/ $60/45 minutes for kids
Personal Training Sessions with Christina are $75/hr.
Born in Sao Paulo, Brazil, Rafael began training with Marco in 2007 and began teaching at the academy in 2019. Rafael teaches adult and kids classes and is currently a brown belt, 4 degrees.
Private lessons with Rafael for $75/hr
For adults/ $60/45 minutes for kids.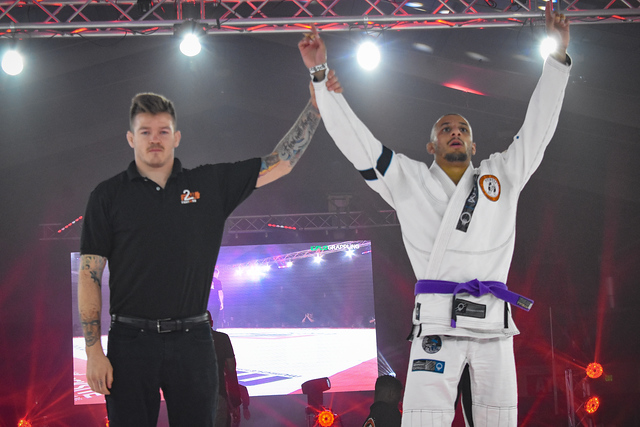 Pablo began training with Marco in 2014 as a blue belt. Over the last few years, Pablo has become a serious and frequent competitor. A multiple time IBJJF, JJ World League and BJJ Tour medalist, Pablo currently splits his time between training and instructing the kids Fundamentals and Competition classes. Pablo is a brown belt, 1 degree.
Private lessons with Pablo for $75/hr
For adults and $60/45 minutes for kids.